There are many reasons to visit Grand Cayman, a beautiful island nation located in the western Caribbean Sea, for your next vacation. The Cayman Islands have a long and interesting history and culture that goes back to the Tano people, who lived there before Europeans came.
Beautiful beaches, lively beach bars, and world-class scuba diving and snorkeling await visitors to Grand Cayman. The list of Grand Cayman things to do is quite extensive and includes activities from the ocean floor right up into the air!
A tour we think you'll love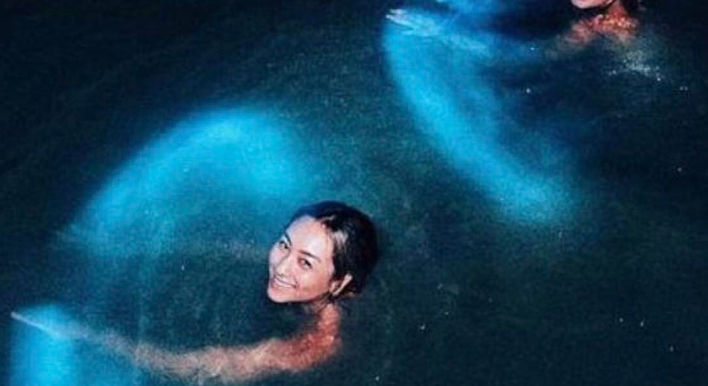 Bioluminescence Tour
From $79
View tour
If you're looking for fun and adventure on your next trip to the Caymans, here are nine things to do in Grand Cayman:
1) Visit The Beaches
Seven Mile Beach on Grand Cayman is well-known for its calm seas and fine white sand. If you want to unwind, swim, and bask in the sun, this is the perfect spot for you. The "island feel" atmosphere, nearby picnic tables and restrooms, hammocks, and food vendors make Seven Mile Beach a great destination for families.
Visitors to Grand Cayman who are hoping to spend some time lounging on the sand will find a wide variety of options in the West Bay region, many of which are within walking distance of nearby eateries.0
The shallow beach at Starfish Point, near Rum Point, is easy to walk over, and the water is clear enough to see the many starfish that make their home in this area. However, visitors should not take starfish out of the water for any reason, as the starfish population has declined in recent years owing to human mismanagement.
2) Visit George Town
There is a vast range of tourist destinations and activities available in the Cayman Islands' capital located on Grand Cayman. This city is not only the center of a prosperous business sector but also a popular vacation destination. When visiting George Town, visitors shouldn't miss out on seeing some of these sights:
Jumping off of inflated structures at Oasis Aqua Park on the bay

Wowballs Caribbean is a place where you can literally "walk on water" by climbing into a giant hamster ball and rolling out onto the ocean.

The Cayman Islands are home to a go-kart track called Cayman Karting, where you and your pals can race through a twisting course.

Cayman Islands Brewery and Cayman Spirits Co. Distillery are two distilleries worth seeing.
3) Go Out On The Water
Day cruises and boat trips are easy to find in the Caymans. With the maritime history of the area, visitors can choose from taking a tour out to the shipwrecks, cruising out to see endangered sea life, or taking a sailboat around the islands for a romantic excursion. Some possibilities include:
Private charter cruises to Rum Point

Evening tour of Grand Cayman Island

Half-Day and Evening Tour of Bioluminescent Bay

Full-Day Private Charters to Stingray City
4) Watersports
What's a visit to a tropical island without having some fun out on the water? Do you like skiing? Wakeboarding? How about strapping a board to your feet from which water shoots, propelling you over the water? Some popular watersports enjoyed by tourists to Grand Cayman include:
Parasailing

Wakeboarding

Waterskiing

Jetskiing

Flyboarding over the ocean
5) Go Fishing
Grand Cayman is a popular destination for sport fishermen due to its abundance of game fish, such as snapper, grouper, and tuna. It's possible to book a fishing charter almost every day of the week, as charter companies operate all across the islands.
The 2023 Cayman Islands International Fishing Tournament is set to take place between April 25th and May 2 in which competitors from all over the world seek to hook the biggest marlin or tuna.
There are also local fishing clubs ready to lend assistance to visitors, either with lessons or seeking a temporary fishing license.
6) Visit Stingray City
Swim with stingrays and feed them in the shallow waters of the Caribbean Sea at Stingray City, a renowned tourist destination on Grand Cayman.
This popular tourist site is a cluster of sandbars in the North Sound of Grand Cayman Island that is frequently visited by sightseers.
You may dive with stingrays and experience other underwater activities by signing up for one of the many diving tours available.
7) Go Diving And Snorkeling
There are many shipwrecks and reefs in Grand Cayman that make for excellent diving and snorkeling. Snorkelers and divers alike flock to Coral Gardens, another North Sound hotspot, to observe a wide diversity of sea life, including fish, lobsters, and even green sea turtles, who inhabit the ocean floor.
8) Experience Wildlife
The Cayman Turtle Centre is the largest turtle conservation facility in the western hemisphere, and visitors can swim with the turtles there. This entails engaging in activities like swimming in a man-made lagoon teeming with native marine life. Many different species of marine life, including the endangered green sea turtle, can be observed here.
Not too far away, you'll find Bioluminescent Bay, where you can take a kayak out at night and see the sea light up with bioluminescent algae.
Travel to Booby Pond Nature Reserve on Little Cayman for a day trip to observe the local birdlife. One of the larger islands in the Cayman Islands, Cayman Brac is a great place to get in touch with nature.
Cayman Brac, so named for the majestic bluff that dominates the island, is a bit of a hidden gem where adventurers and eco-tourists may get up close and personal with some truly unique plant and animal species.
9)
Experience Grand Cayman
If you're looking for some adventurous activities to do on your next visit to the Cayman Islands, look no further than these suggestions!
Grand Cayman is home to a variety of delicious restaurants that serve a range of cuisines, from local seafood dishes to international flavors, and the island boasts several natural and beautiful locations.
With its warm, tropical climate and average temperatures ranging from the low 70s to the low 80s Fahrenheit throughout the year, Grand Cayman is a great destination to visit year-round.
Come explore the Caribbean Islands soon by booking your Grand Cayman adventure today!